YEA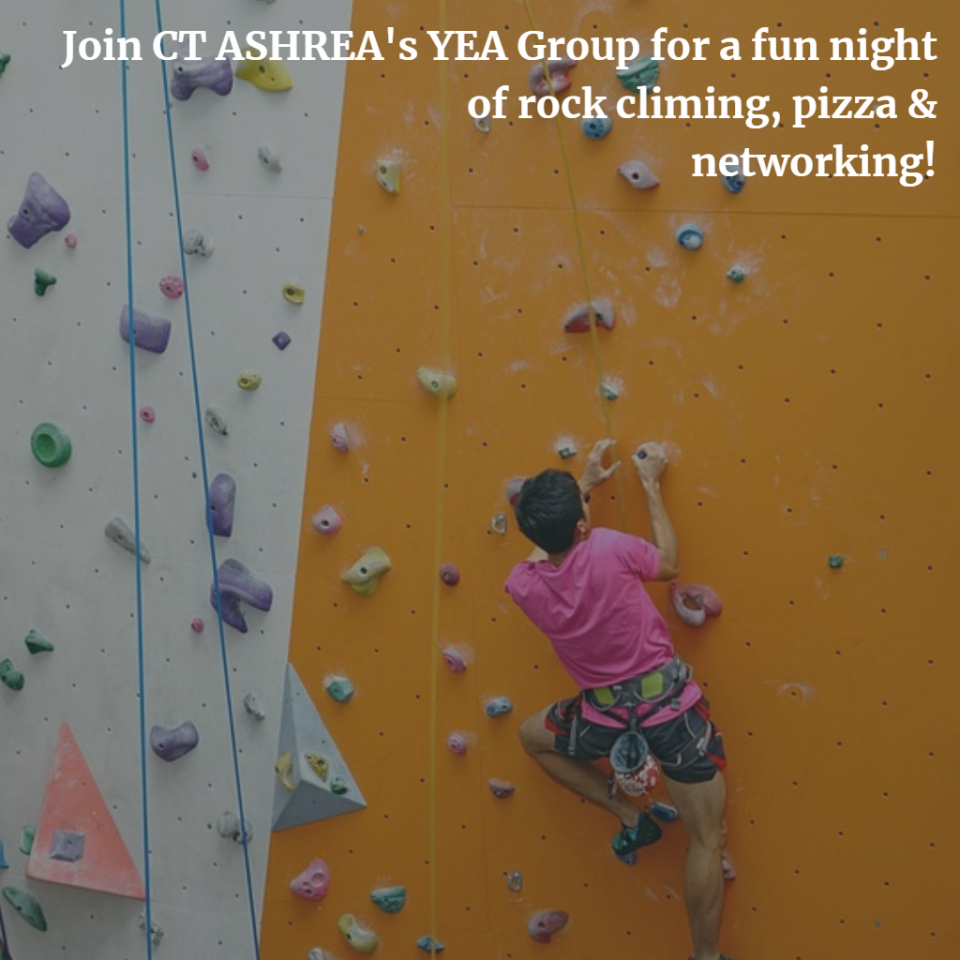 When:Thursday, April 5, 2018
Where:Central Rock Gym, Glastonbury, CT
Time:5:00 PM to 8:00 PM (Suggest arrival time 4:45 PM to 5:15 PM)
For more informaiton click here!
YEA Leadership Weekend: Update
Spring 2018
Our very own Kevin Wixom will be attending this spring! Stay tuned to for his experience! The Spring 2018 YEA Leadership Weekend will be held in Seattle, WA from March 23–25, 2018. This event will include segments on understanding your own personality as well as other types, leadership development for young professionals, communication techniques and ASHRAE leadership opportunities.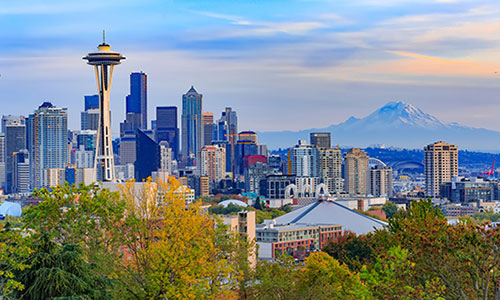 YEA Leadership Weekend is an opportunity for you—the future leaders of ASHRAE—to learn more about Society, develop soft skills and network with other young professionals. Over 600 YEA members have already taken advantage of this great opportunity…will you be next?
YEA Scholarship for HVAC Design Essentials Training
Presented by the ASHRAE Learning Institute, the HVAC Design Essentials Training allows attendees to gain the fundamentals and technical aspects to design, install and maintain HVAC systems.
To encourage attendance by young professional ASHRAE members, YEA offers attendance scholarships to the HVAC Design: Level I – Essentials training. The full cost of registration to Level I of this workshop will be covered by ASHRAE. Any additional costs, such as airfare or hotel, are not covered by this scholarship.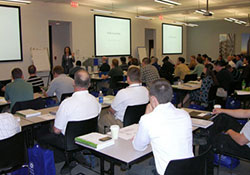 The next round of applications will open in May 2018.
Criteria: All applicants must be ASHRAE members and 35 years of age or younger as of July 1, 2018 (student members are not eligible). Applicants will be reviewed based on contribution to the industry, ASHRAE involvement and career goals.
If you have any questions, please contact Rhiannon Masterson at rmasterson@ashrae.org or (678) 539-1178
Applications Open for Leadership u
Deadline: March 12, 2018
Applications are now being accepted for the 2018 Annual Conference in Houston.
Have you ever wondered what ASHRAE Officers do at the ASHRAE Winter & Annual Conferences? Here is your chance to find out! Through Leadership U, a handful of YEA members are selected for each conference to be matched up with Society Officers and participate in all of their events and board meetings, including social activities. Leadership U not only allows you to experience a conference like an Officer, but it is also a great opportunity to network and form connections with those active in ASHRAE.
If you have any questions about Leadership U or the application process, please contact Rhiannon Masterson at rmasterson@ashrae.org or 678-539-1178.
YEA Sponsorship Oportunity
This month YEA is sending a delegation of YEA members to the winter conference and we are looking for your support!
The future of our industry relies on young engineers to drive innovation and improve efficiency. The Connecticut chapter of ASHRAE has over 100 members that fall into the YEA category. These are the engineers that are going to usher the industry into a new era of sustainability. To quote ASHRAE past-President Tim Wentz, "Our ability to shape tomorrow is borne out of a willingness to adapt today."
The networking and educational opportunities make YEA attendance at the 2018 ASHRAE Winter Conference & AHR Expo a wise investment.
YEA CONNECTION
The YEA Connection newsletter is a member benefit received by all YEA members. If you are not receiving the newsletter please make sure youngengineers@ashrae.org is added to your safe list.
Sign Up for the YEA Newsletter: https://ashrae.realmagnet.land/yea-newsletter-signup
Interested in being on the YEA committee? Contact Blair Richardson at yea@ctashrae.org
Sponsors

Click here for details about our sponsors and for more information about becoming a sponsor.
Connecticut YEA Activites
Photo Gallery